Teams¶
The Teams view details all currently active teams for the account. Each team is equipped with a unique URL that is used for activating the products.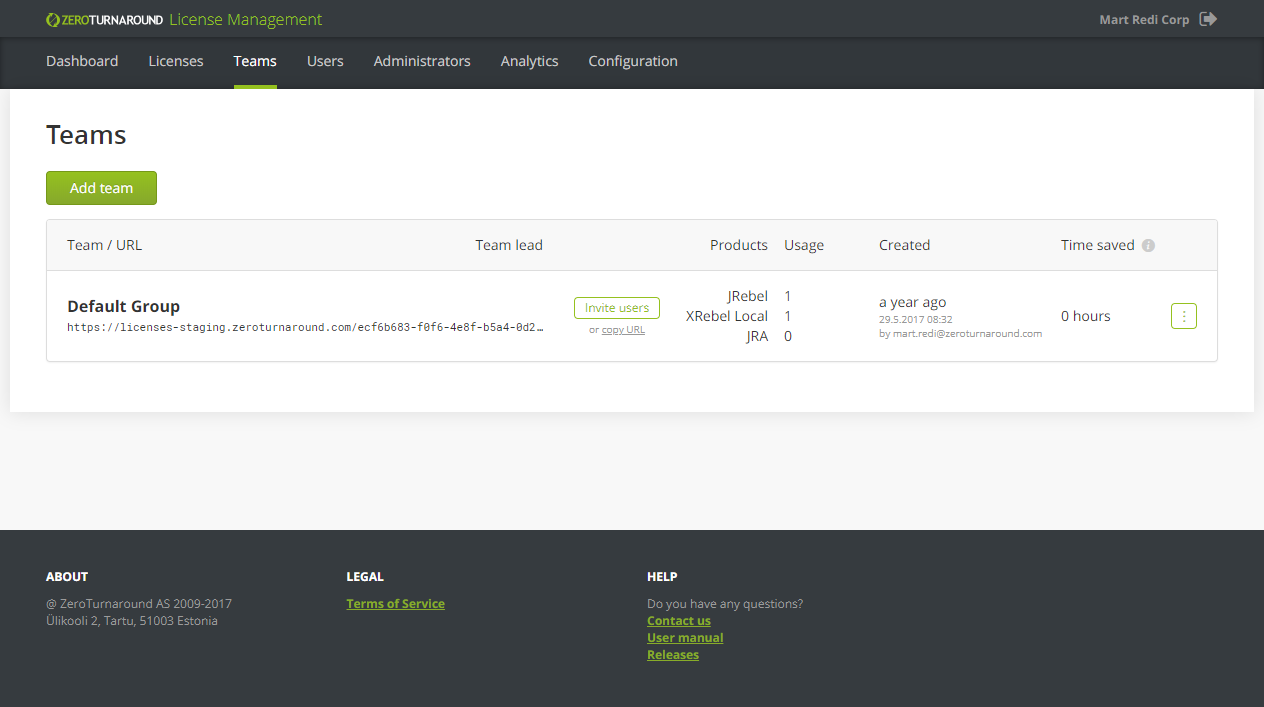 The Teams view section contains the following information for every team:
Team name – the name given to the team.

Team URL – A token for activating products available for the users in the team.

Team lead – the email address of the person managing this team. If not specified the team is managed by account administrator(s).

Products – which products are available for activation using this team.

Usage – what products and how many seats are activated using this team.

Created – team creation date and administrator who created it.

Time saved – indicates how much time JRebel has saved in this team over the last 30 days.

Redeploy time – the default redeploy time for this team in seconds.

… – team's context menu. Press Edit team to open team editing options. Press View users to see all users in this team.